About
Born under the air sign Aquarius, 19 years ago.
Named Britt and cursed to be permanently in love with different things & people.
Often trapped in a gloomy, morose spell of loneliness.
In love with my ginger cat and doomed to be forever alone.
A burning wish to travel the world and a dream to be an author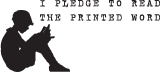 ps: please click on my kitten in the upper left corner. she likes to chase mice.